Hairy Ball Theorem...
If f is a
continuous
function that assigns a
vector
in R3 to every point p on a sphere, and for all p the vector f(p) is a
tangent
direction to the sphere at p, then there is at least one p such that f(p) = 0. In other words,
it is not possible to comb the hair on a ball smooth
, not without a bald spot.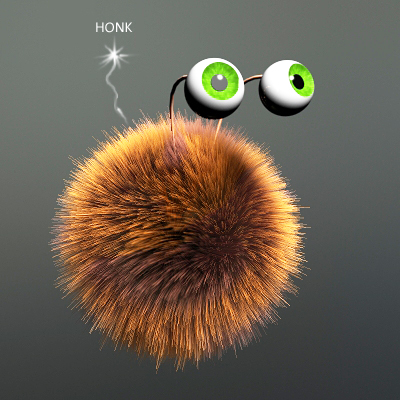 Nuts, ain't it?
As AC/DC used to say,
some balls are held for charity and some for fancy dress, but when they're held for pleasure, they're the balls that I like best...
Note that donuts CAN be combed smooth in a fascinating variety of ways, thru the hole, or along the edge, or in a spiral.
Might take some work, tho...
Hours of endless fun with nary but a
hairy donut
(link not safe for male readers prone to fainting spells or penis envy)
and a comb, proving that the male fascination with holes is as powerful and inevitable as, say,
nuclear fusion
.