Too Much of a Good Thing...
Because
pictures
of him
are always a hit, because the
NWGs
have asked for him by name, because he loves the attention, and because I can, I've found another excuse to post a picture of
Greg
. He's bought
that camera we were talking about
. Not a reflex, but a cute little Sony wonderkam with a whopping 7.2 megapixels, Zeiss optics that still fits in his pocket.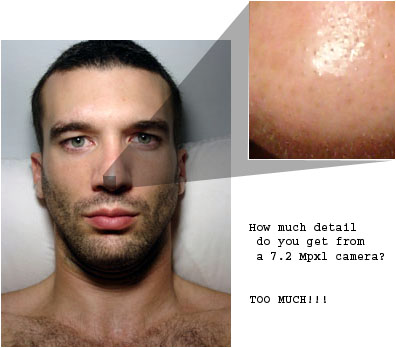 Makes me realize I should do more portraits...
I TOLD him he didn't need that many pixels :)